Facial of the Month
Stone Crop Healing Facial $65
Our Stone Crop facial excels in increasing the moisture content and health of all skin types – it will leave your skin looking radiant and youthful.

Includes: Skin analysis, deep pore cleansing, hot steam, extractions, stone crop masque, aromatherapy towel, facial hydration and facial massage.
Stone Crop is a healing plant used by herbalists for centuries to heal a multitude of skin conditions, and now you can experience its wonderful effects.
Clear Skin Acne Facial $75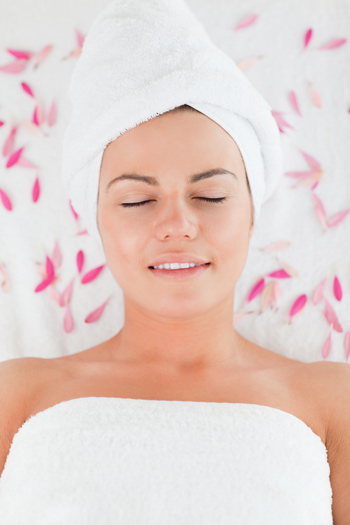 This acne facial is the ultimate acne treatment for broken out skin. Using Eminence Organics Clear Skin Probiotic line as well as LED light and ultrasonic cleansing it will deep clean the pores, helping remove dirt and oil from the skin, but will soothe and reduce redness and inflammation. This will leave the skin with fewer breakouts and less red, inflamed lesions.

Includes: Deep pore cleanse using ultrasonic technology, exfoliation, extractions, clear skin probiotic masque, Blue and Red LED light treatment, inflammation reducing masque, facial balancing and hydration.